Nicaragua: Volcano Projects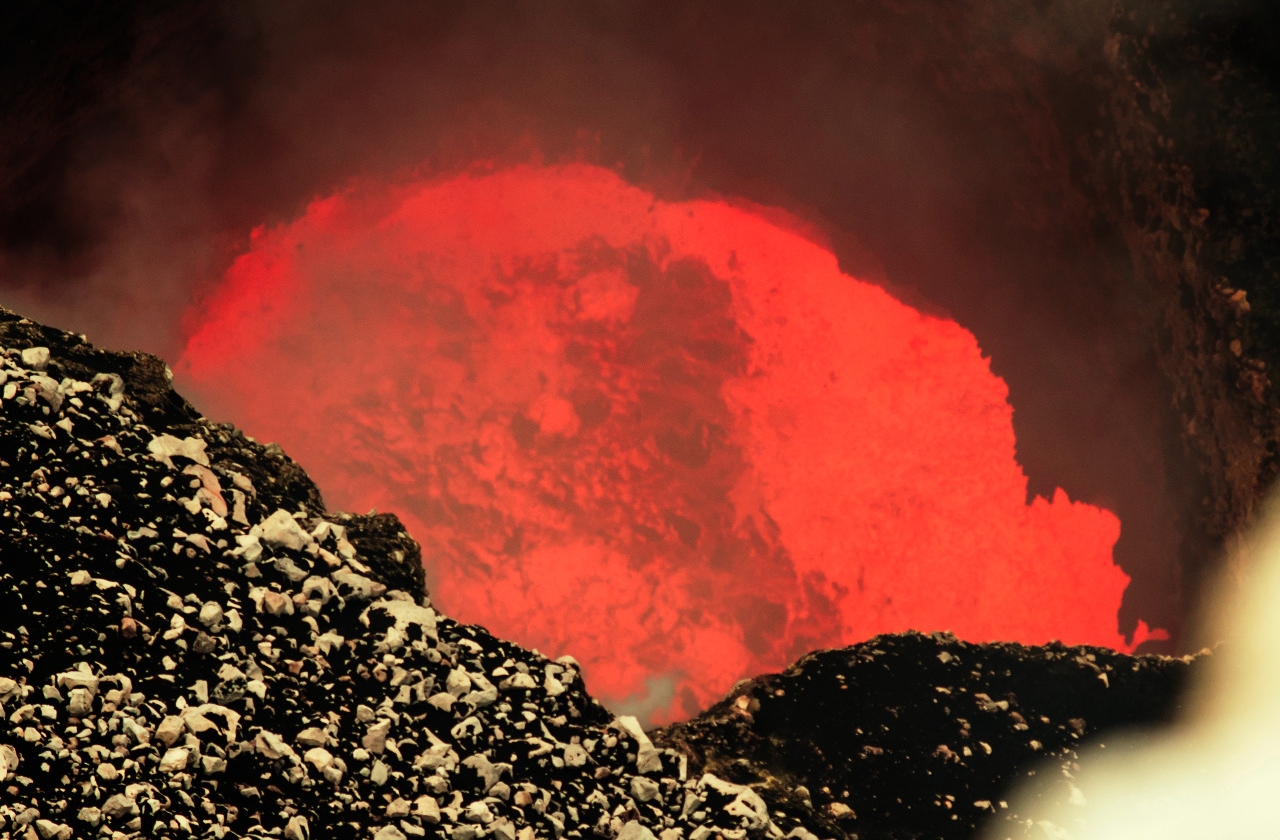 Photos Julio Vaninni, Lenin Flores Rossman, Aidas Odonelis, Fabio Rivera
An experimental rope system needed to be installed at the Volcano, so we could begin our experiments for the The Lava Lake Laboratory expedition. We needed special permits to reach this location—after all, this baby is obviously active as you can tell from its lava lake in the Santiago crater. We were extremely lucky to get them right on time. During the first couple days, we explored the interior of the Nindiri Crater, and oh boy, what a surprise! We had to climb the surface a little bit to start descending through the volcanic rock walls which were large and imposing. They glittered almost as if there was some magic in the atmosphere.
As you can imagine it's a harsh environment full of gases flowing all over our faces and through the landscape. The gases come from the mighty San Tiago Volcano which is known for its Pele's hairs (volcanic glass fibers or thin strands of volcanic glass, named after Pele, the Hawaiian goddess) that when expelled in the air are lengthened by the wind, until they form fine filaments which are brittle needles that could fall all over your body.
While exploring the area and after defining the sites to install our rope system for the experiments, we took advantage of the spare time to do some climbing. We discovered several boulder problems and made a number of first ascents. Miko and Adiact were fortunate enough to have their work station in the boulder area, but we were not. We wanted to seize the opportunity to stay a little bit longer. It was great to have time to climb with friends, and to take advantage of this unique opportunity to climb walls inside an active volcano.

After the last lunch, we set out to solve all the initial boulder problems. There was a particular challenge I was having issues with, the Ghost Mouth. I was not able to send it, but Max, a climber from Canada, did to made his third ascent inside an active volcano. Our last day was a very magical and joyful, we found several new routes before the expedition came to an end. Hopefully we'll be able to climb them in the future after we've obtained the required permits to do so. But for now I just can't get this place out of my mind.
Away from the volcano, we will continue to work on equipping new climbing routes in Nicaragua, we have only been climbing in the country for seven months. We hope that the culture of climbing will grow here particularly with the help of the Roca Nica team who have helped make it a reality. There is still have a lot of virgin ground yet to be explored.
Lenin Flores Rossmann
Explorer, adventurer, climber based in Nicaragua