The Magic Moments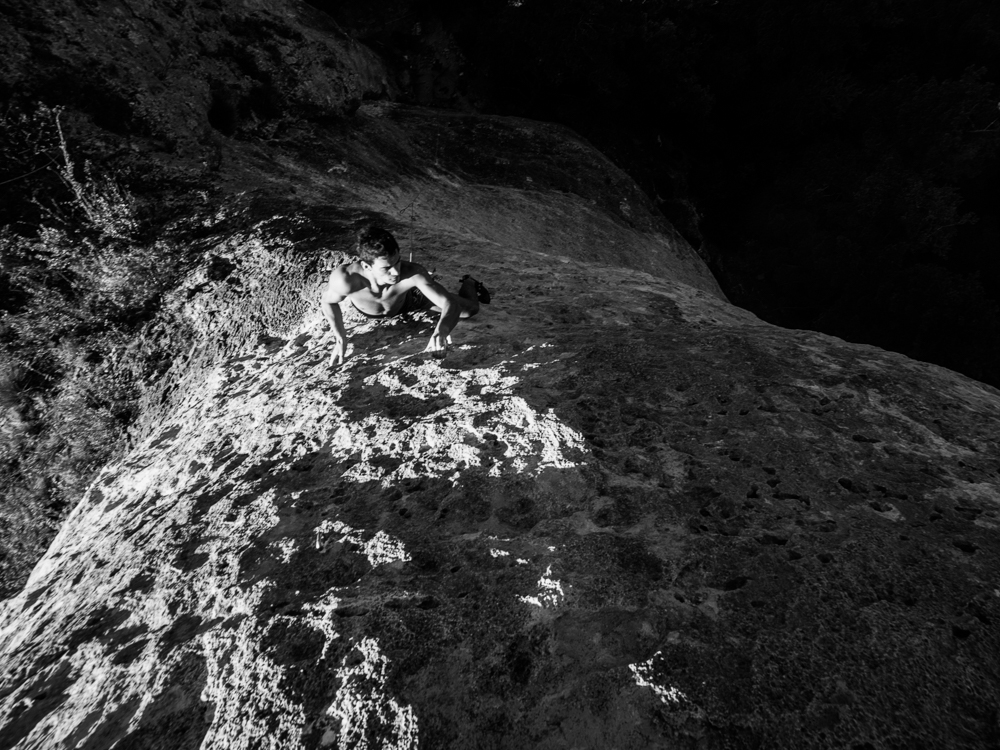 I've been a passionate climber for more than ten years. For almost seven of them I have been out with my camera. But for as long as I can remember I have been hanging out in the mountains. Therefore it felt natural for me to shoot a style of climbing photography that mixed the two. It's not easy and it demands some location scouting for the right camera angles and lighting.
I always try to compose my pictures with the most magical light that I can find. For me, photography is synonymous with an artist painting. I try to produce something elaborate, something considered and accomplished. To get the right shot I try to imagine in advance what kind of body movements will fit with the location. My goal is to mix the difficult and sharp side of the climbing route and the environment in it is in. To work, it needs everything to come together. It needs the movement and the right lighting. It's like a game to find out the place and the route that can combine all of these aspects. It's very inspiring when it all comes together.
This style of photography is like an endless playground where I can evolve my artistic vision whilst constantly pushing myself.
Thibaut Marot
French photographer, climber and traveller