Gneiss Days in Switzerland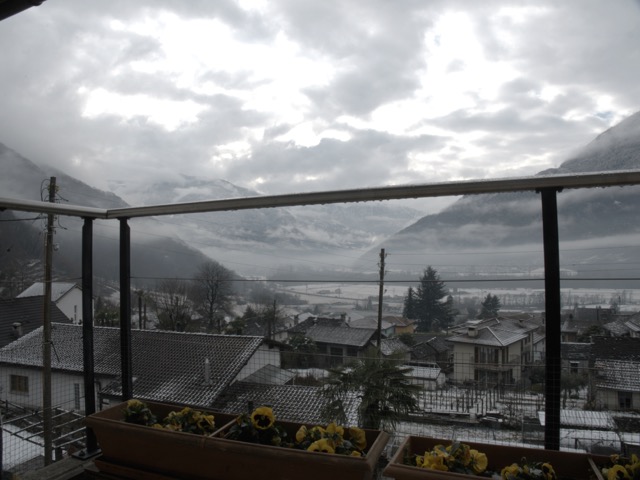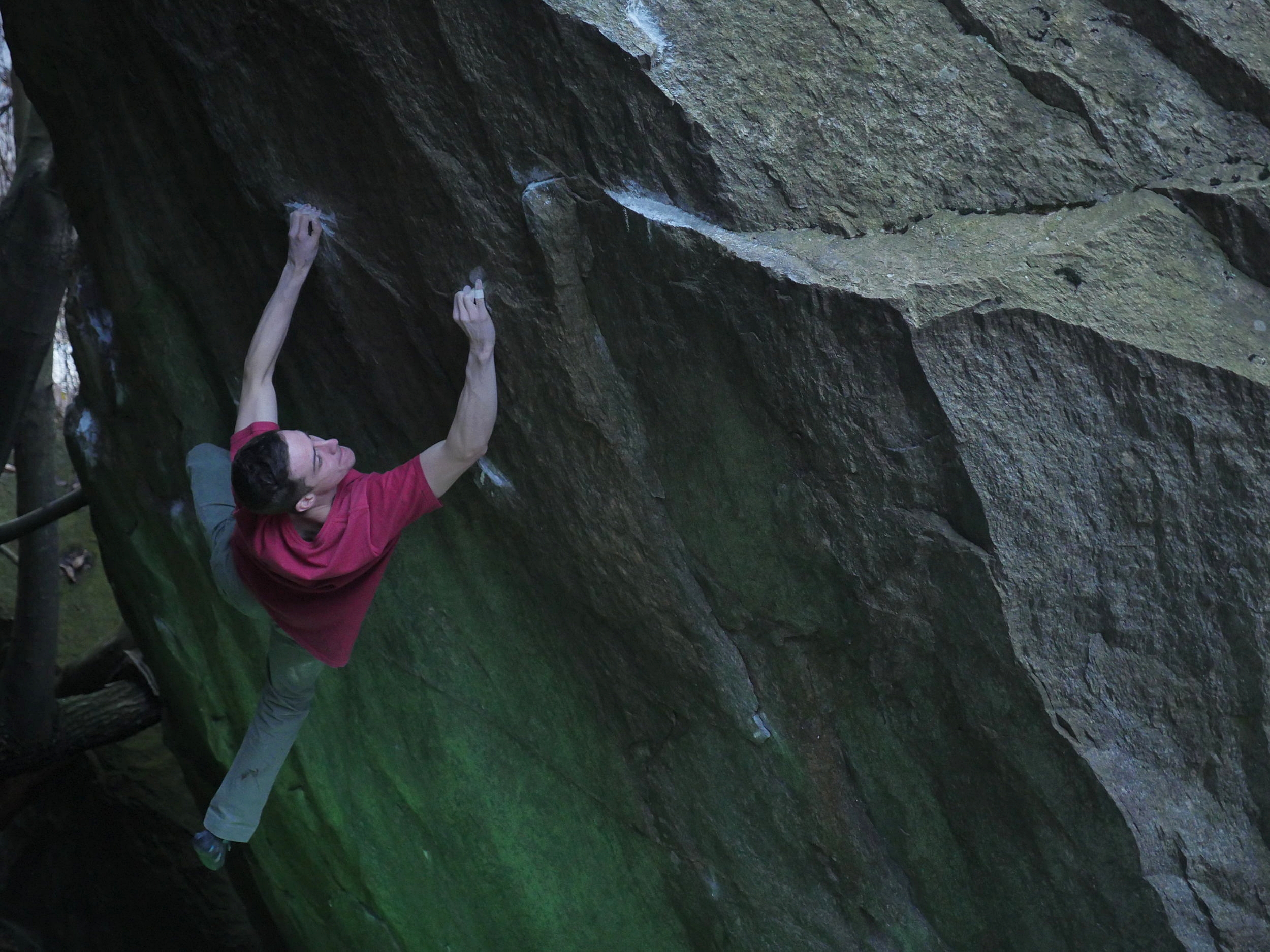 Switzerland. Perfect gneiss boulders, rugged mountain landscapes and a beautifully laid back culture. Unfortunately this laid back culture can become a lay-in-bed culture, as the Swiss weather is notorious for being wet, snowy and miserable. I've been lucky enough to visit several times, and have certainly received my fair share of rainy days.
Winter 2017, and another two week visit. What starts as a trip to finish old projects quickly turns into the usual routine of chasing dry rock, dodging rain showers and brushing snow. 6 days in and we finally see an end to the wetness, and a weather forecast featuring more pictures of the sun than a kids' summer scrapbook.
Cresciano, one of the oldest and most popular areas, tends to be the first to dry out after rain. We arrive and gleam with joy as the the long walk across the hillside reveals dry boulder after dry boulder. Eventually we arrive at perhaps the most concentrated area at Cresciano, featuring classic after classic; the likes of La Prou, Confessions and La Boule. The latter is my friend Morgan's objective for the morning. He chips away at this amazing boulder move by move, while the sun gradually comes around the hillside onto the boulder itself. I make the most of the light and grab some shots of him working the excellent upper sequence, featuring a brilliant roll over and jump out to an edge, followed by a lurch for the finishing jug. Close, but not to be; Morgan calls it a day.
As more rock dries up, more areas become an option. Chironico and Brione come back into my sights, and Walk The Line is the first thing I want to settle a score with. Fortunately within a few goes I'm able to finish it off. Morgan shoots away with the camera, catching me throwing myself across the shimmering wall into the awkward double gaston at the finish. What a boulder.
Brione. Save the best till last! I can't resist trying one of the hardest problems at the area, The Kingdom. Pulling onto the 35 degree wall is difficult, and moving between positions more difficult still. The holds appear big, but the footholds and the positions quickly reveal the boulder to be much more challenging. Remembering how to truly try hard on moves at your limit is refreshing, and the joy attached to minute progress on these moves is more refreshing still. One to come back for, one to train for, one to dream about. Brione is special. As the trip draws to a close, I'm reminded that Switzerland can be a fickle area. But when it's on form, it's hard to beat.
Eliot Stephens
Boulderer • Filmmaker • Photographer • Made in Wales •